Back at it again with another book! This one is a little scary and does have a few trigger warnings, including but not limited to: seeing ghosts, descriptions of deceased persons, breaking and entering, partying, details of death/murder. Please check yourself before reading this one so as not to wreck yourself, darlings.
This addictive YA horror about a group of teen ghost hunters who spend the night in a haunted LA hotel is The Blair Witch Project for the TikTok generation.

When the YouTube-famous Ghost Gang—Chrissy, Chase, Emma, and Kiki—visit a haunted LA hotel notorious for tragedy to secretly film after dark, they expect it to be just like their previous paranormal huntings. Spooky enough to attract subscribers—and ultimately harmless. But when they stumble upon something unexpected in the former room of a gruesome serial killer, they quickly realize that they're in over their heads. Sometimes, it's the dead who need our help—and the living we should fear.
Overall, the synopsis is pretty much what the book is about. While I'm not a super huge fan of horror (reader, I am an actual chicken) I did enjoy this book! It was a quick read and I thought I felt a tingle run down my spine more times than once…
I have, however, seen a few movies and shows to pick up on some VERY FAMILAR themes in this book that I think we all know and love. So. For today's review, we're busting out the ole…. (reccing ball) to find more things to scare us when they go bump in the night.
Scary Media Things!
AHS: Season 5: Hotel
The first thing that flashed to my mind was the Hotel Cortez and its proprietor, Mr. James Patrick March. While this particular season of American Horror Story takes inspiration from two separate, but equally scary figures in haunting history, H.H. Holmes and the Hotel Cecil, the vibes and feels are there. 100%. For more info on either of these topic, Google will give you waay more information than you thought possible.
Buzzfeed Unsolved: Supernatural
The whole nature of ghost hunting and recording themselves in haunted location made me think of a couple of my favorite internet skeptics, Ryan & Shane. The bois go around to haunted locations through the US and take various ghost capturing equipment to try to prove (or disprove) the existence or presence of entities from beyond the Veil. You can watch their show on Hulu or on Youtube. There's also a spin-off featuring True Crime cases, and that one is just as good.
The initial death that we read about in Horror Hotel is that of a fellow psychic named Eileen Warren. The circumstances of her death are eerily similar those of Elisa Lam (born Lam Ho-Yi) in 2014. Search Lam's name and tell me you don't get full body chills from that….
Also, fun fact, Ms. Lam's case took place at the Cecil Hotel…..talk about freaky, amirite?
Horrorstor by Grady Hendrix
So this book does something similar to Horror Hotel: takes something casual and mundane and turns it on it head! Horrorstor is set in ORSK, a large, maze-like store where you can buy anything you'd ever want for a house at a decent price with easy to follow pictogram instructions. (Y'all know any real life stores like that one?)
Things are just fine until the night that a couple employees get locked in after hourss….then…things get a bit shifty…
and lastly…..
Bates Motel
The book itself references Psycho, the 1960 released cult classic film produced, directed by the amazing visionary Alfred Hitchcock. Although I think Linda and Steve's relationship is an excellent example of "way too close", I'd like to bring up Bates Motel, a tv show based on Psycho that ran from 2013 to 2017. Starring Freddie Highmore in his darkest role ever and well-known horror alum Vera Farmiga, Bates Motel is a deeper look at how Norman got to be the off-his-rocker killer we all know and love…
I'd definitely recommend a watch of this series AFTER you watch Psycho (if you do), because that's the release order and it makes Psycho so much more fun.
Horror Hotel is the first (that I've read) in its genre that really did its homework about ghost hunting, Youtube algorithms, and the charisma of sociopaths. Chrissy is a likeable character, albeit a bit too trusting an naïve, and the rest of the Ghost Squad is too. I do like that they all are supportive and protective of each other, as evidenced by the Squad Rules at the beginning of the book.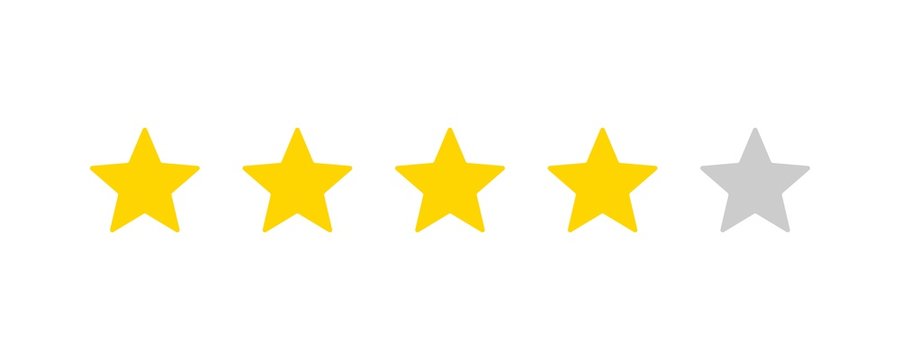 ---
About the authors!
Victoria Fulton and Faith McClarenare an award-winning coauthor duo who write edgy rom-coms and frightening horror with plenty of smooching, friendship and movie references. Originally hailing from Ohio and Texas, respectively, they met in an online writing workshop where their friendship quickly blossomed into a partnership demanding they live in the same state. Now they both work and write in too-sunny Los Angeles, CA. Victoria lives with her fiancé and their two cat children and co-runs a PR agency with her other best friend in her spare time. Faith eats home baked goods made by her husband, raises a wolf-loving son, and wrangles two scruffy dogs, while also working as a book coach and developmental editor, and writing YA & women's fiction under her real name Rebekah Faubion.
Horror Hotel was released February 1st by Underlined, a division of Penguin Random House. To purchase a copy of Horror Hotel for yourself, please visit my Bookshop link, or check any retailer near you!